Miss Universe Pia Wurtzbach Invited to Attend 'Final Fantasy XV' event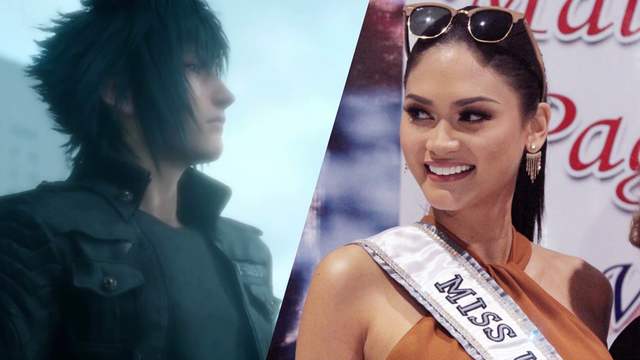 Last December 20th, 2015, my fellow countryman, Pia Alonzo Wurtzbach was crowned Miss Universe. But not everyone knows that she also loves video games and she's a big Final Fantasy fan! In her very own Reddit AMA, Pia answered some of the questions of her fans. One fan mentioned that she likes Pia because of her love for Final Fantasy and asked the beauty queen on who's her favorite FF character. Pia was delighted on the question and geekily answered that Quistis is her favorite character and she said that she fell for Final Fantasy VIII because of its love story.
Someone at Square Enix evidently heard about Pia's passion, and decided to invite her to the "Uncovered: Final Fantasy XV" event on March 30th. Using twitter, The spokesperson of Final Fantasy tweeted Pia, inviting her to attend the FFXV event to which Pia replied: "omg... I just died. Phoenix down please!!!" That reply caused an outburst of joy and an exchange of funny and nerdy tweets between Pia Wurtzbach and the spokesperson of Final Fantasy. You can view their complete tweets on this link.
Square-Enix is expected to announce the release date of Final Fantasy XV on March 30, see the event ad below. I wish I could also attend the event. I wanted to watch the event live, and I would love to see and meet Pia Wurtzbach. Well, what's not to love on Pia Wurtzbach? She is every gamer's Miss Universe.
Related Game(s): Final Fantasy XV
2/18/2016 12:15:42 AM Drew Constantino
Put this on your webpage or blog:

Email this to a friend

Follow PSX Extreme on Twitter


---