BioShock Collection Spotted For PS4, Xbox One, and PC
As if it needed to be said, many fans would agree that the BioShock trilogy contains a few of the top games of the last generation. Some might even go as far as to say that 2K Games' and Irrational Games' imaginative dystopian series is one of the most important and engrossing franchises in gaming history, making for some of the best fantasy game worlds.

More information has surfaced hinting at the release of a BioShock compilation for current-gen systems. Twitter user and Xbox LIVE Arcade watchdog Lifelower spotted a listing for BioShock Collection on a Taiwanese game ratings website. The listing has been quickly tweeted out the link. While no release date was mentioned anywhere, the website reveals the Xbox One rating for BioShock: The Collection, as well as some pretty official-looking box art for the compilation.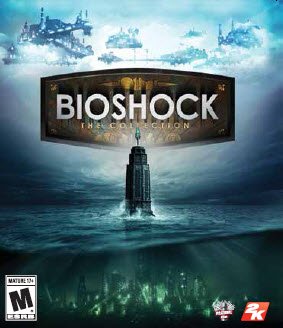 If this rumored game is true, this release would be the first time these titles make the leap to PS4 and Xbox One in what could be a primer of sorts for the rumored fourth installment of the franchise that was first tipped late last year. Any new game will likely be under new direction as the team behind BioShock and BioShock Infinite, Irrational Games, split in 2014. There's still no word on a date, but these listings would seem to confirm that the set is primed for release at some point.

FPS games are my least favorite type of games and there are only a few FPS game series that I actually played. The only FPS franchises that I've played all its games are Resistance, Killzone, and the Bioshock series, and I would love that the Bioshock Collection will come to PS4 if the rumor is true. Since the trend this days is that most of the critically acclaimed franchises last generation are coming to current generation consoles, I believe that it is a high probability that the Bioshock Collection is coming to PS4 and Xbox One. What do you think guys?
Related Game(s): Bioshock, Bioshock 2, Bioshock 3
3/17/2016 11:02:35 PM Drew Constantino
Put this on your webpage or blog:

Email this to a friend

Follow PSX Extreme on Twitter


---