Metal Gear Solid Fans Team Up With David Hayter For An MGS Fan Tribute Project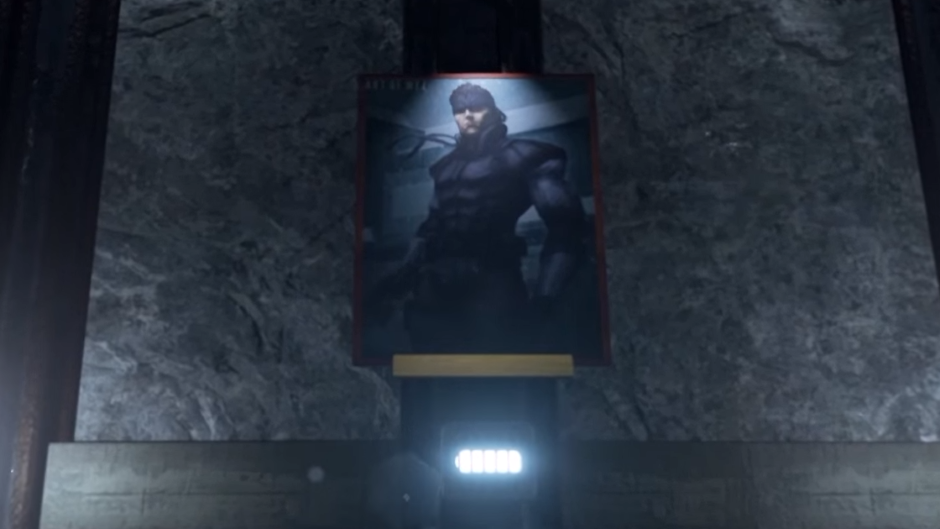 Last March, the Metal Gear Solid fan remake "Shadow Moses Project" was unceremoniously shut down, ostensibly due to legal pressure from Konami. But now the folks behind that, the Fan Legacy Team or rather the Shadow Moses Team, have started a new MGS-related project with another person spurned by Konami; the original Solid Snake voice actor David Hayter.
The project's name is called "The Fan Legacy: Metal Gear Solid". It's a first-person virtual reality "experience" that will allow players to visit homages to some of the most famous Metal Gear Solid levels in a virtual museum. Players will explore it in first-person with VR support confirmed. In the announcement trailer below, the developers Airam Hernandez and Dan Meadowcroft, calls the project an "unofficial, non-profit production," which means that their project is free of charge.
Also on their Facebook page, Hernandez and Meadowcroft described "The Fan Legacy" as aimed at these same fans. "The project is a gift, from the fans, but also addressed to the fans; to share our affection for the seminal franchise," they wrote. Pieces of fan art are planned to appear in the game itself.
Most notably, the team announced that voice actor David Hayter is involved with the project. He's heard using his classic Solid Snake voice, ("Kept you waiting, huh?"), in the trailer. Whether that means he'll again play the role for the fan game has not been confirmed, however; the actor recently told Game Informer he lost interest in the series after not being asked to return for Metal Gear Solid 5: Ground Zeroes.
The Fan Legacy: Metal Gear Solid will be available on PC starting next month, free of charge. Here's hoping that they also release this fan game on PS4 on a future date. I wonder what Konami is thinking about this project. But since the developers of the project won't charge for it, it's possible Konami will leave it alone, but that's not a sure thing. The sure thing is that I'll denifitely snag this "Fan Legacy" for my laptop once it comes out next month. How about you guys?
Related Game(s): Metal Gear Solid
4/6/2016 10:41:53 PM Drew Constantino
Put this on your webpage or blog:

Email this to a friend

Follow PSX Extreme on Twitter


---