China's Fuze Tomahawk F1 Game Console Is China's Answer To PS4, Xbox One
If you're a gamer living in China, then you probably grew up playing on PC, or a console that had pre-installed games and a vaguely Nintendo-esque controller. If you're a Chinese gamer and you're looking for yet another console option to play those hot triple-A games on, then today may very well be your lucky day.
Yesterday in Beijing, Wang Feng, the CEO of Chinese gaming startup Fuze, took to the stage at a press conference to proudly unveil his venture's newest product—a home video game console called the Tomahawk F1. With China lifting the ban on consoles only a few years ago, the Tomahawk F1 looks to target developers and gamers who are struggling along with the high priced Xbox One and PS4 in the country. The console will run the Android operating system but the CEO made a point of saying that they are working with developers and publishers to create tools to help them bring PC, mobile and console games to their custom Android console. The point of showing these games is that Fuze did not want to come across like any other Android console like Amazon Fire TV or Apple TV (iOS). They wanted to prove that you won't just find mobile games on this console but you'll find full AAA experiences and PC games along with mobile games. They're trying to show that they can provide the best of both words to gamers in China which is something that Sony & Microsoft can not do with their console. You can view the pics of the console, its controller, and the console's interface below.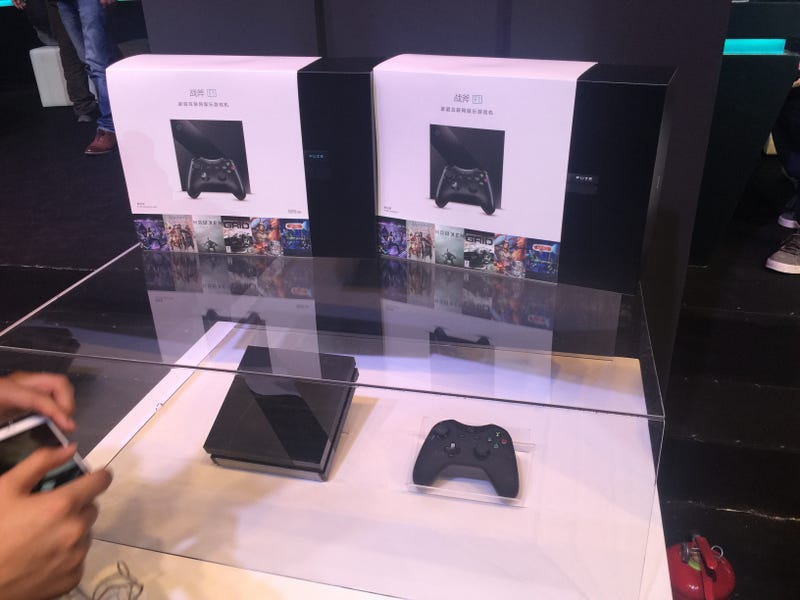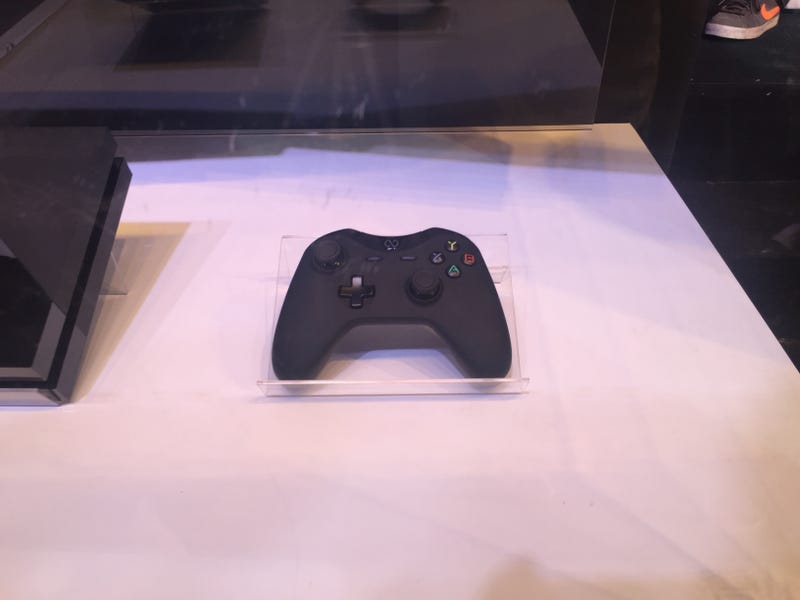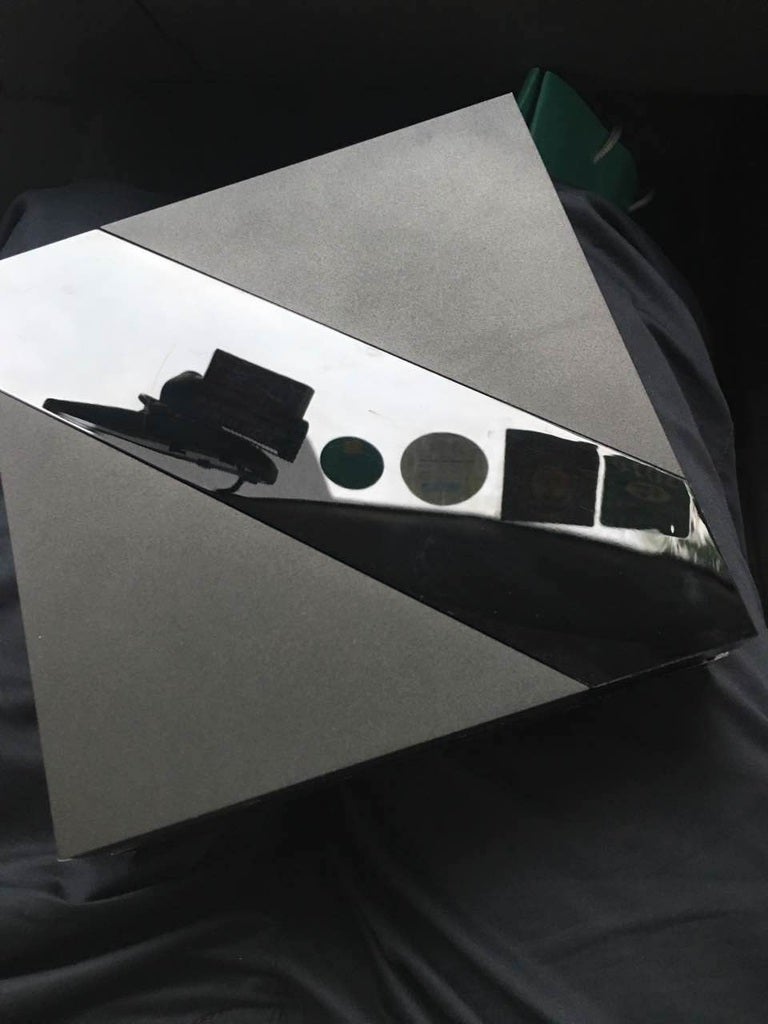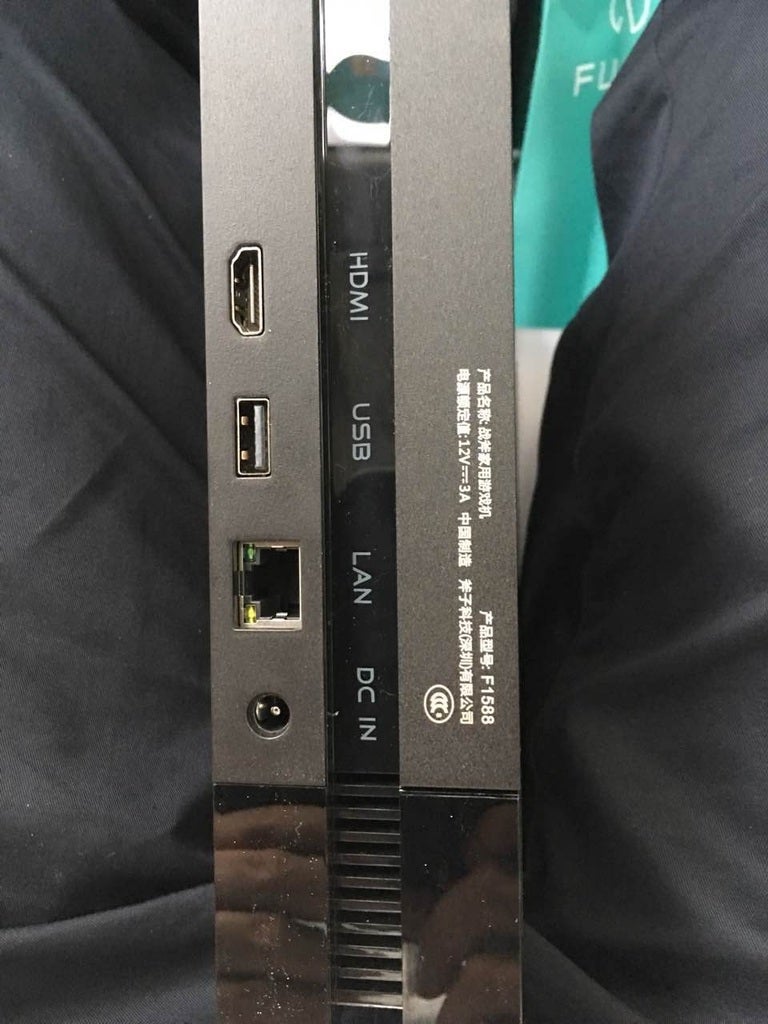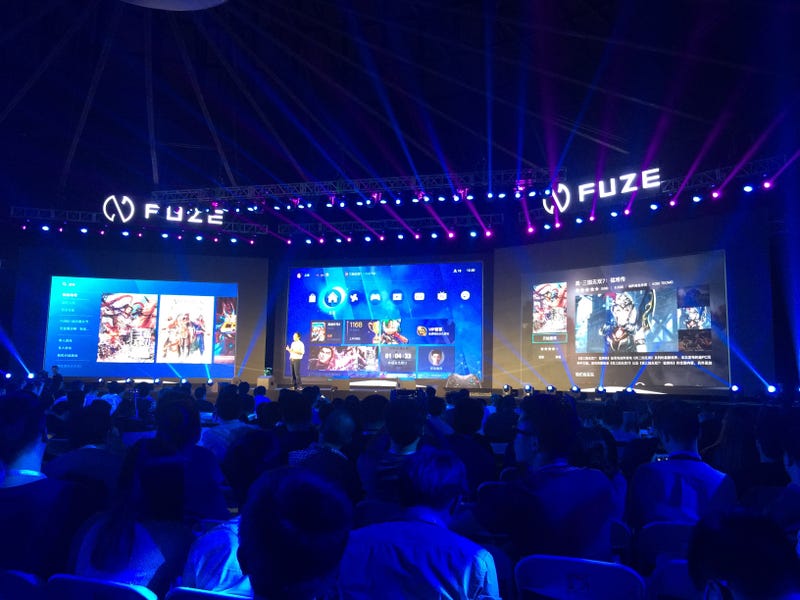 While the console itself looks similar to the PlayStation 4, the controller is more on par with the Xbox One design. Not only does the console and controller look familiar, but the interface highly resembles the PS4's home screen and store. As for the specifications of the Tomahawk F1, it will include:
Nvidia Tegra K1 (4 Core A15 @ 2.2GHz)
Nvidia Keppler @ 852Mhz (325GLOPS)
4GB DDR3 RAM @ 933Mhz
32GB eMMC storage (Elite = 500GB HDD)
Wi-Fi & Bluetooth support
HDMI, USB 3.0 x 1, Ethernet (Elite = Qi Wireless controller charger)
Fuze OS (Android) + Open GL 4.4 & Open GL ES 3.1 support
Chinese & English game support
Most importantly, the Tomahawk F1 features substantial developer support from both Chinese and international developers. Over 200 developers have pledged support, and over 70 games will be released this year including foreign titles such as Assassin's Creed Chronicles, Mighty No. 9, DYNASTY WARRIORS 8: Xtreme Legends, and GRID Autosport. You can check out the video below which shows the triple-A titles releasing for the Tomahawk F1 this year. Fuze is also looking to include VR support for the console.
The Tomahawk F1 will launch at ¥899 ($140) for the Play version, and ¥1499 ($230) for the Elite version. No release date of the console has been announced at this time. Also, Fuze has announced no plans to target Western markets with the device.
The Tomahawk F1 looks promising. If the console will be successful in China, then Fuze might probably release the console to other parts of the world. And if they do release it internationally, can it compete against PS4 and Xbox One? They could probably beat Wii U in terms of hardware sales, but PS4 and Xbox One? I doubt it. Also, if Tomahawk F1 will be released in the US, will you be getting it? For me, I think I'll still stick with my PS4.
Related Game(s): PS4 console
5/12/2016 1:41:40 AM Drew Constantino
Put this on your webpage or blog:

Email this to a friend

Follow PSX Extreme on Twitter


---