Battlefield 1 Will Have Microtransactions And Map Packs, But They Won't Be Pay To win
EA CEO Andrew Wilson confirmed that Battlefield 1 will feature micro-transactions, as well as macro-transactions in the form of map packs. Wilson didn't reveal what exactly these "micro-monetization" options are, but affirms that the company isn't going to embrace a pay-to-win style scheme.

"As it relates to Battlefield 1 and extra monetization, let me take a step back," Wilson began. "Any time we think about extra monetization it's on two vectors. One, are we able to provide value to the gamer in terms of extending and enhancing their experience? Two, are we able to do that in a world where we give them choice?" Specifically, he said that EA "never want to be in a place where there is a belief we are providing a pay-to-win mechanic inside of one of our games."
Wilson then went into specifics about their plans for Battlefield 1, relating it back to their successful "extra content line of business" over the past few years and how they plan to see more growth in that area.
"In Battlefield 1 you will see both macro-monetization–like maps and large-scale content–as well as micro-monetization opportunities. These will be smaller increments of gameplay. Over time what you'll see from us is elements of gameplay that allow gamers to engage and expand their experience much the way people do with FIFA Ultimate Team today," said Wilson in a FY17 Earnings Call.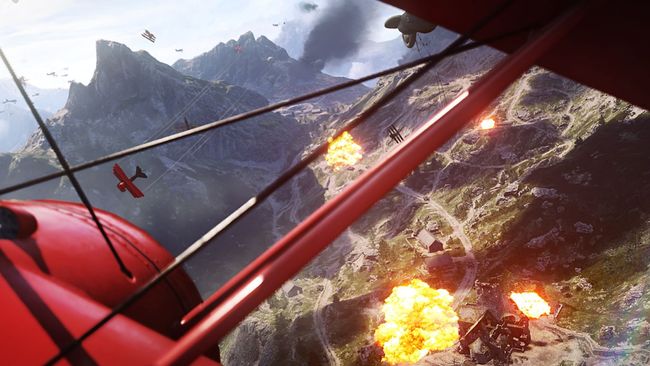 The Battlefield 1 micro-transactions may be similar to the micro-transactions in the last two Battlefield games, taking the form of Battlepacks. Battlepacks are able to be earned in two different ways, whether completing specific objectives or buying them with real money.
Battlepacks give players a random assortment of items that can go up in quality depending on whether it's a Standard or Special Battlepack. None of the items that come from them will be repeated, whether in the same pack, or if you've previously unlocked them. That, at least, saves people some frustration when they manage to get a Battlepack after a game.

Battlefield 1 will be released on October 21 on PS4, Xbox One and PC. Although Wilson has confirmed that there will be no pay-to-win options in the game, it would be interesting to see how the developer manages the Battlefield 1 micro-transactions. What do you think of micro-transactions and map packs coming to Battlefield 1? Me? I usually don't care on microtransactions on games as they usually affect the multiplayer features more than the single story campaign of the game and I rarely play multiplayer, so this doesn't concern me that much. How about you guys?
Related Game(s): Battlefield 4, Battlefield Hardline
5/13/2016 9:48:10 PM Drew Constantino
Put this on your webpage or blog:

Email this to a friend

Follow PSX Extreme on Twitter


---