No Manís Sky Has Been Delayed Until August
No Man's Sky, a game about exploring the infinite expanses of space, is going to need a little more time to get a little more infinite. Originally slated for a release on June 21, the game has been delayed to August 9. Creator Sean Murray officially announced the delay via the PlayStation blog, writing:
"The game really has come together, and it's such an incredible relief. As we sit an play it now, and as I watch playtesters every day, I can finally let myself get excited. We're actually doing this.
However, as we approached our final deadlines, we realized that some key moments needed extra polish to bring them up to our standards. I had to make the tough choice to delay the game for a few weeks to allow us to deliver something special.
After a short delay, No Man's Sky will launch in North America on August 9, in Europe August 10, and in the UK August 12."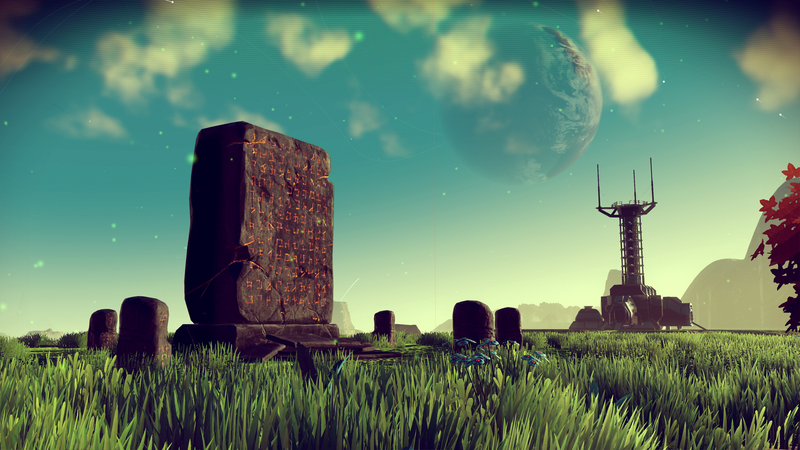 Originally announced in 2013, No Man's Sky is an ambitious sci-fi game set in a procedurally-generated universe with more than 18 quintillion planets to explore, each with their own unique ecosystems and wildlife — even the soundtrack, by British band 65daysofstatic, is procedurally generated. The game has been much-anticipated since being announced largely for the promise of exploration; though every player will be in the same virtual universe, it's so big the developers say it's unlikely for two people to ever run into each other. When you set foot on one of its virtual planets, it's likely you will be the first to ever do so.
"The universe of No Man's Sky is incredibly vast," says Murray. "More than you can imagine. This is a type of game that hasn't been attempted before, by a smaller team than anyone would expect, under an intense amount of expectation. And despite all of that, development is genuinely going well. This is the hardest working, most talented team I've ever worked with, and I'm so proud of what we're doing. For all our sakes though, we get one shot to make this game and we can't mess it up."
Well for me, an additional 7 weeks of waiting time for No Man's Sky wouldn't hurt that much. I could use that extra 7 weeks to play Star Ocean: Integrity and Faithlessness and to "platinumed" some games that I've already played. So just take you time Hello Games in polishing No Man's Sky and we expect to be wowed once we play the game on August 9. Any thoughts guys?
Related Game(s): No Man's Sky
5/28/2016 2:42:37 AM Drew Constantino
Put this on your webpage or blog:

Email this to a friend

Follow PSX Extreme on Twitter


---