Gran Turismo Sport Will Not Feature Dynamic Time Or Weather
Upcoming PlayStation 4 racing game, Gran Turismo Sport, will not offer dynamic time or weather. Series creator Kazunori Yamauchi explained to GT Planet that these options, which were key features in Polyphony's PlayStation 3 Gran Turismo games, were dropped in an effort to improve the game's overall presentation. Weather conditions and time of day will instead be pre-match options.

"We opted to not have the transitions in the race this time in order to raise the framerate and the quality of the image *during* the race. So the user will be able to set that before they enter the race. So you'll still be able to have night races, morning, races at dawn, dusk, and so on."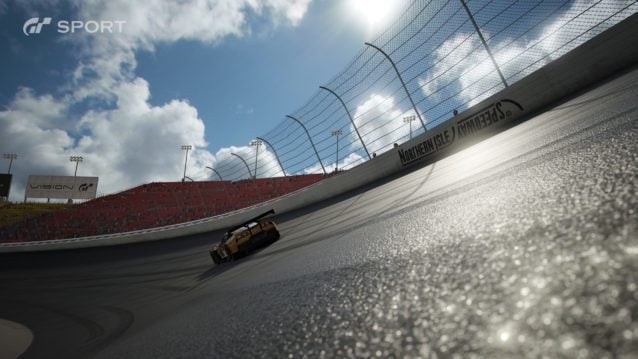 This news will disappoint fans who enjoy the ever-changing nature of Gran Turismo races, but the switch to more constant conditions will apparently improve the technical quality of the game. There will be 19 tracks (including dirt tracks) with 27 possible layouts, and you'll be able to have up to 20 cars on the grid.
Players may be happy to learn, however, that Gran Turismo Sport will have a damage system, even though it was not present in a recent demonstration of the game. Yamauchi has also identified 1080p and 60 frames per second as Polyphony's targets for the game.
Gran Turismo Sport marks the Gran Turismo series' debut on PS4. Originally announced late last year, we finally learned some hard details last May. GT Sport will include more than 130 cars and support for online and offline play, though its scope is more limited than the standard numbered releases.
Gran Turismo Sport will be out on November 15 in Japan and North America, and November 18 in the UK. For GT fans, are you fine with GT Sport not having dynamic time or weather?
Related Game(s): Gran Turismo games
6/1/2016 12:30:04 AM Drew Constantino
Put this on your webpage or blog:

Email this to a friend

Follow PSX Extreme on Twitter


---