Sony Confirms High-end PS4 Is Coming, But It Won't Show Up At E3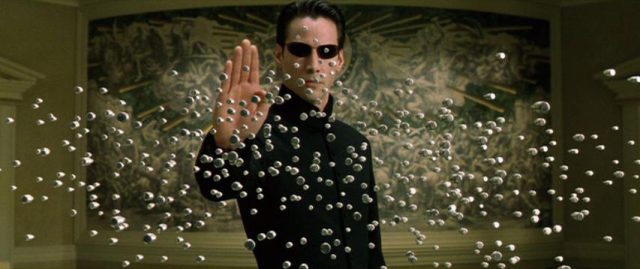 Yesterday, I posted an article with my top 5 announcements that I expect from Sony for this year's E3. My top 1 expectation is that Sony will give us the full details of the PS4 Neo. Well, it seems that it will not be the case on this year's E3 presentation of Sony.
Ahead of the start of the Electronic Entertainment Expo (E3), Sony President and CEO Andrew House has confirmed the long-rumored existence of a more powerful PlayStation 4, codenamed Neo, that will be sold alongside the standard PS4.
Speaking to the Financial Times (subscription or Google-Fu required), House made it clear that this isn't a replacement for the current PlayStation 4 hardware; it will merely provide an upgraded experience to games that will largely work on both consoles.
"It is intended to sit alongside and complement the standard PS4," he said. "We will be selling both [versions] through the life cycle. All games will support the standard PS4 and we anticipate all or a very large majority of games will also support the high-end PS4."
He added that the new system was specifically designed for hardcore gamers, and confirmed that the upgraded version would support 4K TV sets. The upgraded system looks like it'll also be a smoother experience for those looking to pick up PlayStation VR, Sony's answer to consumer VR headsets like the Oculus Rift and HTC Vive.
House also addressed concerns raised by earlier reports that developers would have to create two versions of each game — one that could run on the existing PlayStation 4 and one that could run on this new unit, which still doesn't have an official name — and downplayed those fears.
"All games will support the standard PS4 and we anticipate all or a very large majority of games will also support the high-end PS4," House said.
However, in a move that may disappoint some fans, House said that Sony would not be unveiling its new console next week on E3 and refused to say when or at what price the unit would go on sale. Previous rumors suggested the new console would go for $399. "We want to ensure we have a full range of the best experiences on the new system that we can showcase in their entirety," he said.
The report also doesn't go into a lot of technical detail on the PS4 Neo, which is rumored to have a faster clock speed and double the compute units in the GPU, as well as faster RAM. The new "high-end" system will reportedly support "ultra-high definition 4K resolution," but it's unclear if this target is meant for games or merely for non-interactive video content.
I guess that settles the rumor or speculation if the PS4 Neo really exists and if Sony will unveil the PS4 Neo in this year's E3. Although I'm not really planning to buy the PS4 Neo once it comes out, I'm just glad that Sony confirmed that they are really working on an upgraded PS4, and that they also confirmed that all games will support both the original PS4 and the upgraded PS4. We'll just have to wait for Sony on when they are going to unveil the PS4 Neo, probably on their future presentations later this year. So what do you think guys? Are you disappointed that the PS4 Neo won't show up on Sony's E3 this year?
Related Game(s): PlayStation 4
6/11/2016 2:11:40 AM Drew Constantino
Put this on your webpage or blog:

Email this to a friend

Follow PSX Extreme on Twitter


---