PlayStation CEO, Andrew House 'Surprised' By Xbox's Project Scorpio Announcement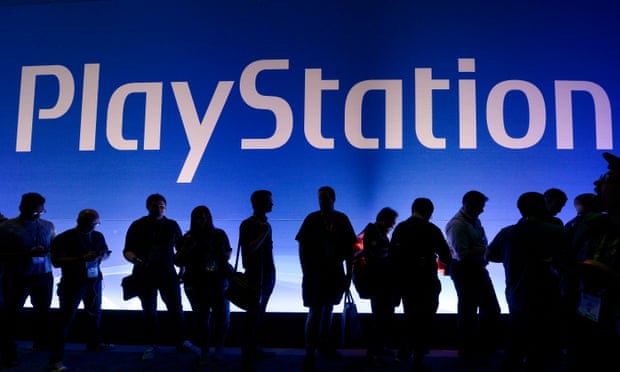 Sony has responded to the Xbox Scorpio announcement. PlayStation executive Andrew House told The Guardian he was "surprised" by the reveal on Monday morning in part because of the timing. Also in the interview, House talked about why Sony itself is releasing a more powerful PlayStation system.
"I was surprised by the step of announcing something over a year ahead of time," House said, talking to The Guardian about Scorpio's reveal. "The dynamics of the tech industry are such that there's a much heavier emphasis on immediate gratification than there was. A lot of that is to do with how Apple has very cleverly and elegantly managed the 'available now' approach. So yes, that was a slight surprise to me."
Microsoft announced the new console last Monday, confirming a holiday 2017 release. It didn't, however, reveal the actual hardware, prompting House to recall the questions Sony received back in 2013 when it announced the PS4 without showing the console.
"We experienced this ourselves," he continued, "when, in 2013, very much in line with our previous strategies, we announced a concept and a name for PlayStation 4, and everyone said 'where's the box? How dare you?!' That was the point we realised, well, we hadn't changed but the world around us had."
Also in the interview, House spoke generally about its PlayStation Neo, saying its release does not signal the end of the traditional console lifecycle.
"This is an additional option; it's a high-end version of a PlayStation 4, let's be very clear about that, rather than a generational shift," he said. "I'm not suggesting we want to bring the games industry to an 18-month-two-year cycle because then you would lose an awful lot of the fixed platform benefits we've enjoyed that allow for these really great leaps in game experience."
Instead, Sony sees its PlayStation Neo as something that sits in the middle of the PS4 lifecycle and whatever might come next.
"We did think there was an opportunity to reflect on the traditional lifecycle, and on 4K technology, and say maybe there's an opportunity, within the course of a normal lifecycle to offer something else, something a little bit better, for a segment of the market that feels that this is important," he said.
House also said one of the key reasons Sony is coming out with the Neo is to help stop people from abandoning the PS4 in favor of PC gaming.
"We've traditionally seen that some of the core audience tends to gravitate back to high-end PCs at some point because these are the people who want the finest graphical performance," he said. "So here's a great opportunity to have them stay within our ecosystem."
Well for me, I'm not surprised that Microsoft has announced their Project Scorpio on their E3 presentation. Aside from announcing a few of their games like Forza Horizon 3, Gears of War 4, Sea of Thieves; they've got nothing else to announce so it makes sense that they just shared some info about their new console. Sony, on the other hand, has announced a LOT of games during their E3 presentation so they probably thought that a PS4 Neo unveiling would be better suited on future presentations to give way for these games. What do you think guys? Are you surprised on the Xbox's Project Scorpio announcement during Microsoft's E3?
Related Game(s): PlayStation 4 Neo
6/16/2016 2:16:28 AM Drew Constantino
Put this on your webpage or blog:

Email this to a friend

Follow PSX Extreme on Twitter


---