Marvel: The Future of Spider-Man Console Games "Is With Sony And Insomniac"
We assumed that Sony and Insomniac's upcoming Spider-Man game was a well-timed one-off, but it sounds like there may be more to come in the future. In an interview with Games Industry.biz, Marvel Games' head Jay Ong has hinted that the PlayStation 4 exclusive may merely represent the beginning of a long-running partnership – with more titles to comes.
"We've had a long history of success with Activision, and we still have a great relationship with them. But the future of the Spider-Man console games is with Sony and Insomniac. We're delighted about this partnership, and that's something that's going to continue forward. With [regard to] other console partners, stay tuned. There's many more interesting additional things to come. But Activision is in the past, with regards to Spider-Man."
Up until recently, Activision was the custodian of the Spider-Man license, with its titles dating all the way back to the PSone game which released in 2000. But, no doubt seeing the success that Warner Bros has had with titles like Injustice and Batman: Arkham, Marvel Games is taking back control and opting to partner with only the best developers and publishers.
"Along with the senior execs at Marvel and my team within the games business, we devised a brand new strategy to be very selective and only partner with the best game companies on earth," he continued. "We wanted to work very selectively with companies that shared our vision, our ambition, and really usher in a brand new era for the Marvel games business."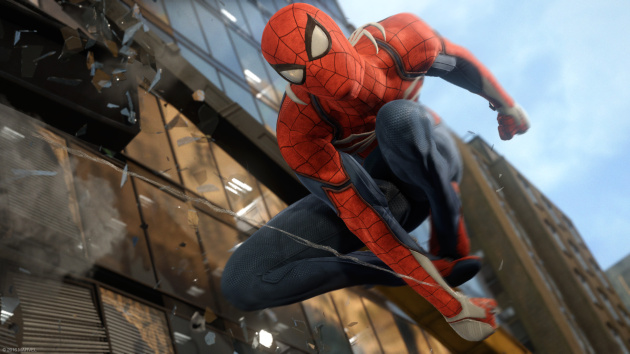 According to Ong, one of the benefits of working with Sony and Insomniac is that all three companies operate ten minutes away from each other, so they're in constant contact with each other.
Although the film Spider-Man Homecoming is coming out in July 2017, Ong wouldn't give a release window for the Spider-Man PS4 game. Since Spider-Man is an evergreen property for Marvel though, he says it would make a splash no matter when it's released.
I guess the PS4 gamers are blessed to have the new Spider-Man game be exclusive to the PS4 console, and future Spider-Man games will most likely be also exclusive to PlayStation. Spider-Man is one of the most iconic superheroes, and its games will surely be a big boost to the PS4's library of games. I'd say that Marvel Games has made a very good decision in partnering with Sony and Insomniac for their Spider-Man games. What do you think guys?
Related Game(s): Spider-Man games
6/21/2016 1:28:01 AM Drew Constantino
Put this on your webpage or blog:

Email this to a friend

Follow PSX Extreme on Twitter


---