Resident Evil 7 Will Star A "Powerless, Ordinary Person" But It Isn't A Ghost Story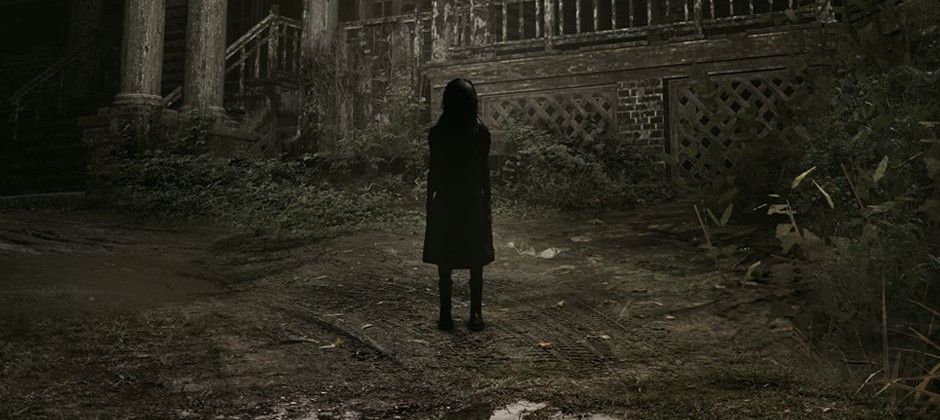 Resident Evil 7's lead developers have reassured fans that the full game won't be a ghost story, despite the recent playable demo and announcement trailer suggesting otherwise. While they weren't explicit about the return of zombies and biological weapons that the series is known for, apparently the supernatural themes shown so far will "all make sense in the end".
"I've seen from initial reactions of what we've put out that people are getting the impression that we've taken Resident Evil and turned it into some sort of supernatural, occult, ghost story," director Kōshi Nakanishi explained in a Capcom Unity blog post.
"I think you can look at the trailer or the demo and get that impression, but don't worry, we haven't just thrown out Resident Evil as it exists and turned it into a ghost story. It will all make sense in the end"
"I know it's frustrating holding back on what we can show fans, but this is really the best way to let you enjoy the game to the fullest when it finally comes out. We just have a trailer and a demo at this moment, but watch this space in the coming months and we hope you look forward to the game. We're going to do our best to make the best game we can."
Also, in an interview with Capcom Unity, Producer Masachika Kawata and director Kōshi Nakanishi talked about some of the changes introduced with Resident Evil 7. First of all, it won't be a reboot of the series.
Nakanishi-san: It's not a reboot and we're not throwing away the series' canonical storyline. It's the new numbered title in the series and it's a sequel to the existing mainline series titles. After I say that and you try the demo, you may say "Really?", because it looks nothing like any of that, but trust me. We need to have a bit of mystery in survival horror, so we're trying to make you wonder when you play it how could this possibly be connected? That's part of the appeal.
One of the most controversial differences will certainly be the new first person perspective. Here's how they motivated this choice:
Kawata-san: Both myself and the director, Mr. Nakanishi, felt if we want people to experience horror and experience it in the most direct, visceral way possible, then literally putting yourself in the position of seeing what the character sees is the best way to do that and so it was our motivation for the first-person camera change.
Nakanishi-san: Of course it's a big change, so first we got a prototype working and we put first-person in place and we wanted to see if we could make Resident Evil work in first person. As soon as we had it up and running we were really confident that this was the way to move forward. We were really happy with the way that Resident Evil feels in first person.
There's at least one more major change, though. Whereas in every single Resident Evil title the main characters were highly trained special force agents, this time Resident Evil 7 will let you play as a mere ordinary person.
Kawata-san: Just to confirm – it isn't an existing character whose eyes you're seeing through. I think one of the places we got in the series up until now is you're kind of playing these superhero characters. They're fully equipped, powerful people who go into these survival horror situations but they're ready for them. They can take it on. To bring the horror experience right to the player, we thought now that you're in first person you'll feel like you're there. You can't be looking through the perspective of a macho, hero character because that's not you at home. Or maybe you are macho, I don't know [laughs]. It's sort of a powerless, ordinary person you're playing as. We're not really talking in too much detail about who they are right now, but they're an ordinary person stuck in an extraordinary situation. I think that really brings the horror right to the fore. You wonder if this person you're playing as – or you – will be able to cope with this situation. That's a real feeling of helplessness that helps the horror stand out. If you try the demo that's out on [PlayStation 4] for [PlayStation Plus subscribers], you'll see.
Resident Evil 7 will launch for PC, PlayStation 4 and Xbox One on January 24, 2017. PS4 owners may also enjoy the entire game, which runs on a brand new engine made by Capcom, via PlayStation VR. It's a good thing that Resident Evil 7 didn't turned out to be a "ghost story", and that I'm pretty sure that zombies will be one of the common enemies of the game. I'm just skeptical on the first person perspective of the game, because I'm used to play the Resident Evil games in a third person perspective. For me, I think the first person perspective is not meant for Resident Evil games. Lastly, I'm a little disappointed that we won't see some mainstay characters in the Resident Evil franchise like Chris or Leon in Resident Evil 7. We're used to seeing those guys in every main Resident Evil game, right? Well, we just have to see next year if Resident Evil 7 will be a great Resident Evil game or not. Any thoughts guys?
Related Game(s): Resident Evil games
6/28/2016 2:28:55 AM Drew Constantino
Put this on your webpage or blog:

Email this to a friend

Follow PSX Extreme on Twitter


---